Cheating isn't fun, but it shouldn't be a family affair.
I'm really trying to hold it together. This isn't funny. Not at all, I'm not laughing my head off as I write this (I swear). You're going to want to strap in for this little tale of woe, a story of one woman finding out her boyfriend was cheating on her with her (former) favorite aunt.
My lord.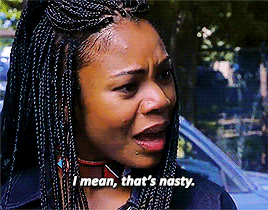 Source: Giphy
The story
Jacki Kinuthia: "Thank God this guy hadn't proposed yet, he just had been talking about it. Even when he talked about it though he was acting strangely. I truly thought that it was just some kind of jitters because we were about to move in together. That's the entire reason why went over to this idiot's house that day, a Tuesday imagine. I was supposed to really start moving in my stuff from my place in South C to his in Jamhuri on Saturday, but I thought it'd be smart it I just dropped off some small bag of clothes and make up at his place ahead of time. I didn't call him, but then again, I didn't exactly think I needed to. We were going to live together! My place was going to be his place, as in we'd even decided how we were going slice the rent and bills.
What happened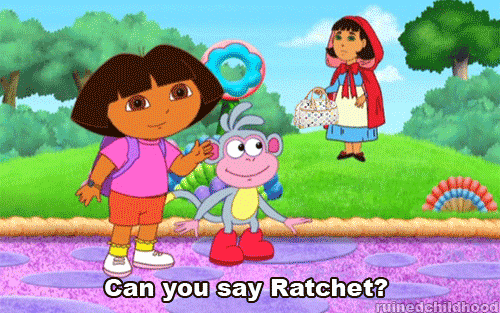 Source: Giphy
So I rock up, open the door, because I had keys and immediately just heard scrambling. I got some funny feeling right away, I knew something had gone wrong. Imagine, this stupid guy, I'd just brought him around for my cousin's graduation the week before and he'd met my whole family. That same cousin's mom, my aunt met him at the graduation party and now here she was, trying to grab a blanket to cover up. As in she's like 54! Have these people no shame? This guy had met my aunt of Saturday, gotten her number when I was getting HIM A BEER and called her on Sunday. By that Tuesday they were hooking up in what was supposed to be my new house. Now I'm sure what to do, my family is really fighting over this, because I'd be lying if I said I didn't hit this woman and try to pull her weave off. Some have even taken her side!"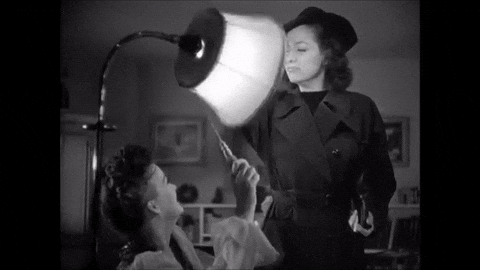 Source: Giphy
Well, at least y'all didn't have to sign any divorce papers?
Related: #GuyTalk: Why Is He Dragging Me Along?
Comments
comments