Three is not always better than one.
For Nancy Muindi, her boy friend's fantasy seemed to spiral out of control and into the territory of an unhealthy obsession with threesomes.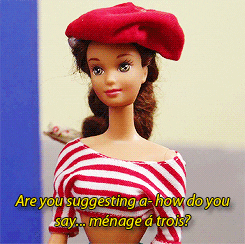 Source: Giphy
Muindi: "I don't like boring guys he definitely wasn't that. He kept on asking for a threesome and finally I said screw it. We did one, and I must say it was hot. I thought cool, now he can chill on that storo. Like one week later he starting asking for it again. He kept on, kept on, and we started to fight about it. Finally we did one more but I told him that it'd be the last one. It wasn't as fun as the first one at all. Even though I'd done it twice, he started to ask for it every single week. He even said we could do it with two dudes, but I'm really not about that. He must have literally asked me for threesomes every other day for six months. Outside of that our relationship was fine, but my lord, that's all he ever talked about. It didn't even seem like some kind of fantasy anymore, I mean we'd already done it twice, but it seemed like he was obsessed with it. I tried to ignore this weird obsession with threesomes, but I just couldn't do it anymore. We had a big fight when we broke up, especially after I told him that my number one reason to end the relationship was this three way thing of his."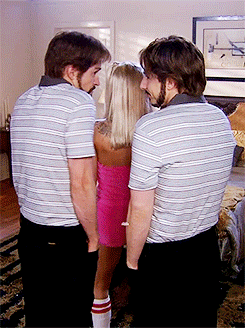 Source: Giphy
The moral of the story? Sometimes too much of a 'good thing' will end up in overindulgence. Maybe it isn't always the best idea to fulfil your fantasies, things can spiral downhill quickly after that.
Related: 5 Tips On Having An Amazing Threesome Without Ruining Your Relationship
Comments
comments