The queen of all things edgy and gut finally turns 30 today.
Rihanna spent the last few hours of her 20s surrounded by friends braless in a pink Tshirt and we would not expect any less from her. When women hit 30 there's a lot to look back on especially on matters love, success and goals achieved. For Rihanna, hers have been chronicled all over the internet.
Let's just say, by the time the next 30 years of her life come to pass, she will have a legacy that will survive her long after she's gone. Here are a few she has managed to achieve ever since she started on her journey to stardom.
Music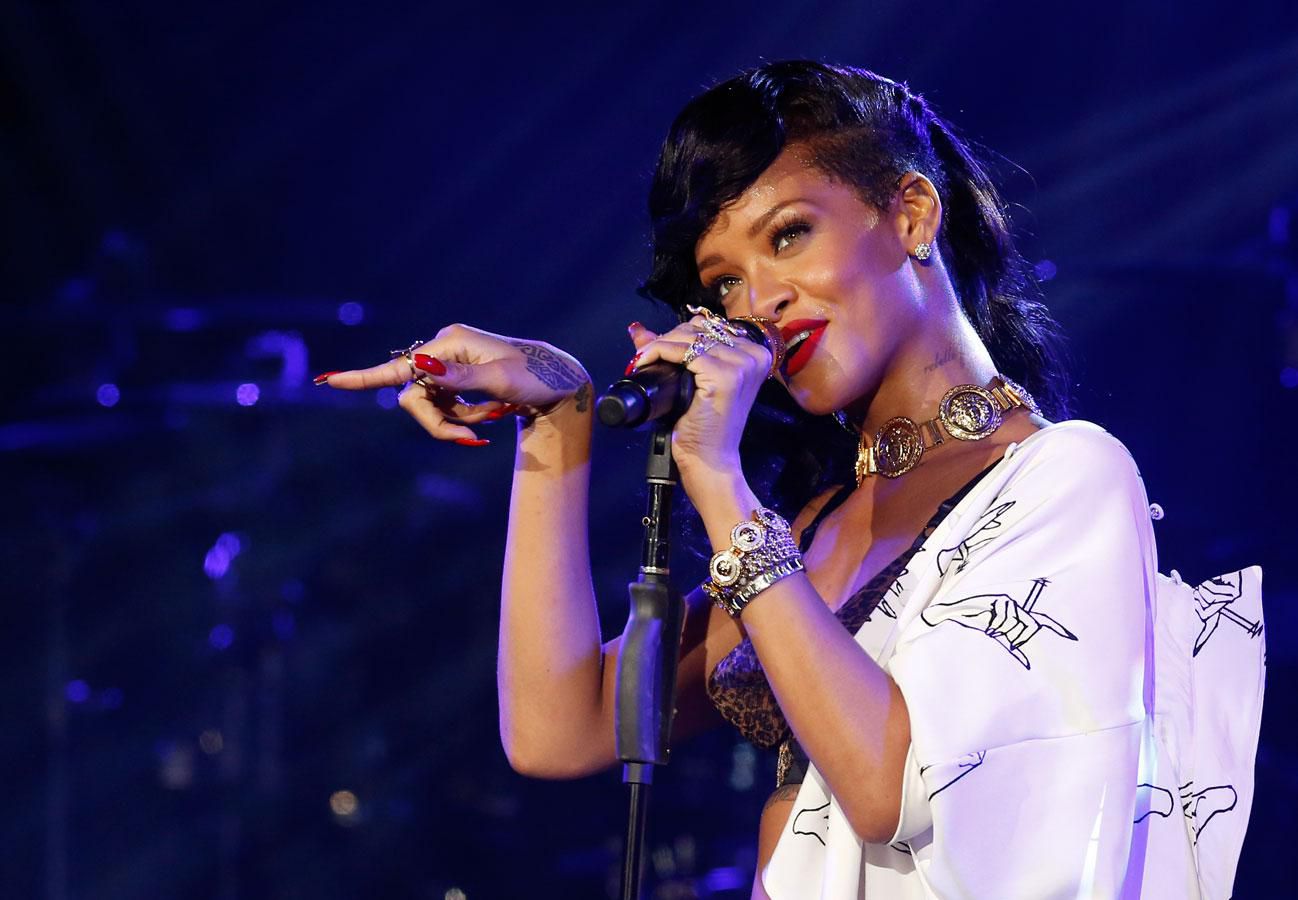 Source: Thoughtco.com
Queen Rih has racked up nine Grammy Awards, over a dozen American Music Awards, and an MTV Music Video Vanguard Award, to name just a few of her accolades. She's had seven certified platinum albums and released 71 singles, 14 of those hitting number one on the Billboard charts, making her the youngest and fastest solo artist to ever hit that number.
In fact, there was a period in her career where Rihanna was releasing a studio album every single year, a habit that only stopped in 2012 when she was finally able to take more artistic control over her distribution schedule.
Entrepreneurship
Source: The Fashion Bomb
She's the CEO of multiple companies and foundations.
RORAJ TRADE
Named after her brothers Rorrey and Rajad (RO-RAJ). The company owns the trademark to "Rihanna", "Rebelle By Rihanna", "Rebl'l Fleur", "Clara Lionel Foundation", "$chool Kills" and more. The company is based in New York City and Los Angeles and it runs in partnership with Rihanna's management Roc Nation.
RIHANNA ENTERTAINMENT
In August 2010 Rihanna started yet another company. Rihanna Entertainment merges all of her "businesses, including music, film, fragrance, fashion, and book ventures," the pop star shared with The Associated Press.
FENTY CORP
Rihanna's creative team with Ciarra Pardo as the Creative Director. It hires multiple staff, including consultants, project managers, assistants etc.
WESTBURY ROAD ENTERTAINMENT
Rihanna's own record label. The first song published by this company was FourFiveSeconds featuring Kanye West and Sir Paul McCartney. The name comes after the street where Rihanna was living Barbados until she moved to America. The company gives Rihanna more control over her music.
VISION NATION ARTISTS
Rihanna's beauty and stylist agency with managing partner Benoit Demouy, formerly of the agency Tracey Mattingly. The Los Angeles-based firm assists artists in booking commercials, editorial shoots, ad campaigns and red-carpet gigs. "Hair, makeup and styling play an important role in creativity," Rihanna told THR. "I am very involved with that part of my process, so this agency was an organic thing for me to do. We are lucky enough to have some of the best artists at Fr8me, but I also have a soft spot for finding new talent with extraordinary skills!"
Fashion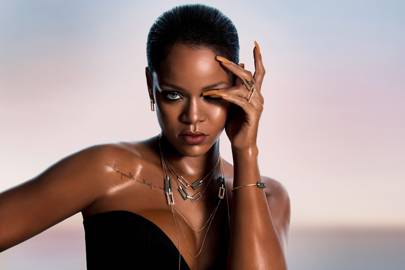 Source: British Vogue
Rihanna teamed up with Armani Jeans and Emporio Armani Underwear, following her campaigns for both lines. Her first collection featured T-shirts, underwear and denim pieces. She followed this up with a second drop a year later.
Rihanna branched out with a high street collection for River Island in 2013, working closely with US fashion designer Adam Selman on the release.
Rihanna fronted Balmain's campaign for spring/summer 2014, in a serious of images shot by Inez and Vindooh.
In 2015, Rihanna was announced as the first black spokesperson for Dior and soon followed that up with a campaign for the brand's Secret Garden collection.
In 2016, Rihanna was announced as the creative director of Puma and has since designed several sell-out shoe collections along with debuting the ready-to-wear collection during New York Fashion Week.
Continuing her ties to Dior, Rihanna has collaborated with the house on a range of sunglasses simply named, Rihanna.
As of 2016, Rihanna has six perfumes baring her name: Reb'l, Reb'l Fleur, Nude, Rogue, Rogue Man and the newest to the collection, RiRi. Surpassing other celebrity perfumes, Reb'l was reported to have made $80 million in its first year.
In late 2017, Rihanna unveiled her biggest venture yet,  Fenty Beauty was perhaps the most successful beauty venture by a celebrity yet
 Charity
Source: Rihanna Daily
She has done a lot to ensure young girls have access to education in underprivileged countries. She recently managed to raise over $2bn to aid in global education. She has also built a hospital in Barbados under the Clara Lionel Foundation, donated bicycles to schoolgirls.
Last year in February, she was the recipient of the
Peter J. Gomes Humanitarian Award
from Harvard University.
RiRi was named the 2017 Harvard University Humanitarian of the Year largely for her work promoting education and healthcare.
Comments
comments