Stay strong!
Mental illness is a condition that causes serious disorders in a person's behaviour or thinking affecting their productivity, contribution to community and inability to cope with the normal stresses of life.
We as a country definitely take mental health lightly in a way that we act like people suffering from it are weak-minded which is far from the truth.
The following celebrities prove that speaking out is the first step to healing:
1. Halle Berry
Halle revealed that she attempted to commit suicide due to depression after her divorce from David Justice:
"I was sitting in my car, and I knew the gas was coming when I had an image of my mother finding me."
Thinking of how her mother would feel is the image that saved her.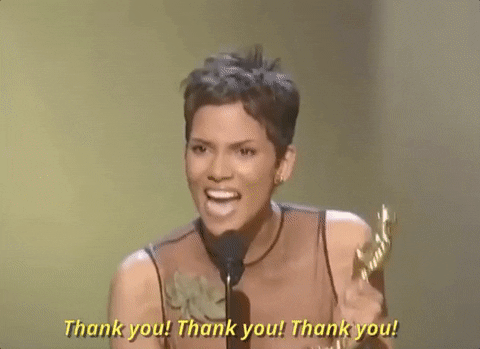 2. Michelle Williams
The former Destiny's Child singer has battled depression since her teenage years where religion was wrongly used as an answer to it ;
"We're taught, 'Just go to church and pray about it. The Lord is going to heal you,' Well, in the meantime, I believe God-gifted people, physicians, doctors, therapists, that's your healing. Take advantage of it, go see a professional so that they can assess you. It's OK if you're going through something. Depression is not OK, but it is OK to go get help."
Though she is still battling depression, she is living proof that you need to be strong and tell your close friends and family.
3. Alicia Keys
Alicia Keys revealed that she has dealt with depression in the past.
"I was feeling so sad all the time, and I couldn't shake it, I started burying my feelings, and it got to a point where I couldn't even tell my family or my friends, 'I'm twisted,' or 'I'm exhausted,' or 'I'm so angry.' I became a master of putting up the wall so that I was unreadable," 
Miss Keys said that the only way she got over her despondence was simply 'Learning to let go.'
4. Jennifer Lewis
Famously known for her role in Black-ish, she was diagnosed with bipolar disorder two decades ago. She revealed that;
"It's hard to accept that you have a problem, that's another piece of the disease, the denial, you think everyone cries themselves to sleep. You should ask yourself why am I so depressed, why am I so angry with my children, angry with my partner why am I depressed, or over the top?"
She encourages that the only way to overcome mental illness is to practice self-love ;
"You have to look in the mirror and say, before you can go or grow into anything, you have to say you love yourself."
For all those who are currently undergoing mental problems do not worry! There is hope, all you need to do is speak out and seek help, it is after all always darkest before the dawn.
Comments
comments