We want those  natural hair goals asap!
We all just want our hair to grow extra long and be healthy and strong, sigh. Those most of us cannot afford the natural hair products that can be quite expensive so we opt for a lot of D.I.Ys. Creating your own natural hair care recipes at home doesn't have to be tedious or time-consuming.
While numerous recipes exist on the internet, few are actually both simple and effective in meeting the needs of our natural hair. By using practical ingredients that are usually found in most homes, you can create an amazing deep conditioner in 5 minutes or less that will promote your hair growth!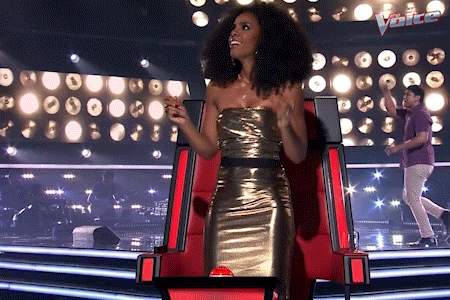 Here are 3 D.I.Y homemade deep conditioners that will work:
1. Banana Deep Conditioner
Bananas are one of the better kept secrets when it comes to treating dry hair, as they are rich in beneficial vitamins such as potassium and Vitamin A. Olive oil is used to help penetrate and add moisture to parched strands. Greek yoghurt will provide the hair with a healthy balance of moisture and protein to help soften dry hair strands.
1 ripe banana
2-3 tablespoons extra-virgin olive oil
1/4 cup plain Greek yoghurt
1 tablespoon pure honey
plastic conditioning cap
2. Avocado Deep Conditioner
Aside from avocados being extremely delicious, they are also great for treating dry and brittle hair, as they are rich in vitamins and other essential fatty acids. Honey is a natural humectant, and by adding this with naturally moisturizing oils, it will help the hair to retain moisture, strengthen the hair follicle, and enhance the overall texture of the hair.
1 avocado, mashed well
2 tablespoons pure or organic honey
1 tablespoon avocado oil (or extra-virgin olive oil)
plastic conditioning cap
3. Greek Yogurt Deep Conditioner
Greek yoghurt serves as a light, natural protein treatment that will help strengthen the hair. Greek yoghurt is also full of fatty acids that will help to fortify and add sheen to hair. It also contains lactic acid and helps to hydrate dry, breaking hair strands. Castor oil will strengthen the hair, and act as an emollient to prevent the hair from losing moisture and breaking. The egg serves as a source of protein and also helps to strengthen and fortify the hair.
1 cup plain Greek Yogurt
1 tablespoon castor oil (generic or JBCO)
1 tablespoon coconut oil
1 whipped egg
plastic conditioning cap
Have any other homemade deep conditioners that we can use to accelerate hair growth? Comment below
Comments
comments