Matte Lipsticks are not as easy to apply as the ordinary lipsticks.
Matte products are here to stay. Many Kenyan makeup stores are stocking them now and they are always out of stock. The most popular matte makeup brands in Kenya are: MAC, Milani Cosmetics, LA Girl, NYX, Dose Of Color and Anastasia Beverly Hills.
Matte Lipsticks are loved because they are non-glossy, dry fast and are long wear. The key to achieving an amazing (makeup guru) look, is the application.
Here are the simple matte lipstick application steps.
Step 1: Exfoliate Your Lips
Gently scrubbing your lips leaves them soft and crack free.
Step 2: Apply Lip Moisturiser
You can use vaseline or any other lip balm you prefer.
Step 3: Use A Lip liner
Applying Lip liners helps the lipstick stay in place for hours.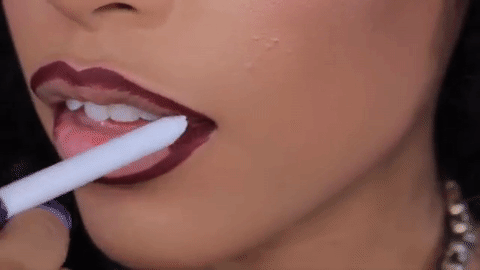 Step 4: Carefully Apply The Lipstick / Lip Creme
Do not be in a rush when applying lipsticks because smeared lipstick looks terrible.
Step 5: Clean Out the sides
To get that clean finish, clean out the smeared sides using a concealer.
Step 6: Let it dry out
After application, do not be tempted to rub your lips together. This smears the lipstick and also makes the lipstick flake. Let it dry for a few minutes.
Comments
comments